A SANS 2021 Report: Making Visibility Definable and Measurable
This report highlights the need for improved visibility into all aspects of organizational security, as well as the importance of providing security metrics to the board and executive management so that they can evaluate business governance & risk management and have the right tools to make strategic decisions.
In this report, you will learn:
What elements you need to form a working definition of visibility
Questions to ask when developing an organizational visibility strategy
What are the top visibility gaps
How to communicate visibility effectively to relevant stakeholders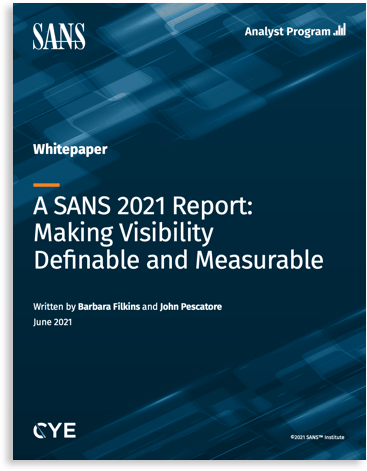 Download the
Whitepaper
Please complete the form below.
You will receive a link with a copy of the report.